OUR PEOPLE
The newest member of the Biddison Homes family is our Project Manager, Bob Broughton. Bob was born in Cleveland, OH, but got to Texas as quick as he could.  For him, that was in 1978 while still in high school.   Bob graduated from Dulles High School in Sugar Land, Texas, in 1980 and remained in Houston until 1993 when he
and his family moved to the New Braunfels area which he still calls home to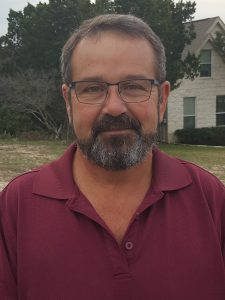 this day.  It was shortly after this time that Mark and Bob connected and begin their working together in the industry they both love.
Bob got his love for building from his grandfather who was also a builder.  Some of his earliest and fondest childhood memories are summers at his grandparents' house building barns, workshops, and other projects. As Bob grew older, he naturally gravitated toward construction.  Having worked in concrete, sheetrock, framing, trim carpentry, roofing, glass, and drafting, he brings a well-rounded set of skills to Biddison Homes.
In his 30 years of building, Bob has worked on hundreds of houses all over Houston and the Texas Hill Country.  He has personally overseen over 500 houses be built from beginning to end and has won the" Elite Home Builder of the Year"  on two different occasions.  Bob joins the Biddison Homes family as a seasoned home builder with unique set of organizational skills and a strong drive and passion to please.  His attention to details will assure that each Biddison Homes project will meet the high standards of excellence that is required to accompany the name, Biddison Homes.
The addition of Bob to the Biddison Homes Family is another testament of the "True Mark of Integrity".  At Biddison Homes integrity is the filter for which all company decisions are based. We have found that it is this reputation of integrity which allows us to continually build a high performance home at a fair price.
Biddison Homes is a design build custom home builder and remodeler in  San Antonio and surrounding Hill Country.